Winter is here and if last year is anything to go by, Ireland is set for another wet and stormy couple of months. To help you avoid costly roof repairs, Roofing Experts has come up with our own top 4 roof maintenance tips for winter.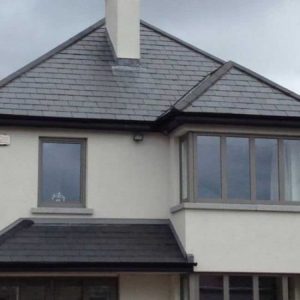 Top 4 Roof Maintenance Tips For Ireland's Winter Weather
Below you will find our expert roof maintenance tips. These are things that we recommend you do every winter to ensure you avoid costly roof repairs.
Schedule Some Time For Roof Maintenance
If you want to avoid roof repairs, it is imperative that you carry out roof maintenance during the year. Your roof is a vital component of your home. It keeps you warm and dry and this is really important in winter. Regular roof maintenance can help to prevent any major problems and save you money in the long run too. One of the most important things you can do is schedule some time to make sure your roof is protecting you from outside elements. Let's face it, the last thing you want is a problem with your roof when January arrives and the snow begins to fall.
Book a Roof Inspection
You should have your roof inspected at least twice a year. You can call one of our roofing contractors or carry out your own inspection. What most people don't realise, is that the sun's UV rays during the summer can damage your roof. This is also true for heavy rain and wind. Our experts know what to look for, but if you are going to do the inspection yourself, you need to look at the roof's surface as well as your flashing. If you see any debris be sure to remove it. Don't forget your attic too. Look for any water spots or signs of rodents and deal with them straight away. Spend some time looking around your roof too. If there are trees surrounding your property, make sure there are no overhanging branches. If there are, cut them back now. Snow and ice accumulations on branches can cause them to break and this can damage your roof. Branches brushing off your roof can also lead to mould growth.
Carry Out Any Roof Repairs
If your roof inspection shows up anything, have it repaired straight away. A small leak can turn into at major leak and cost you thousands in roof repairs. If your slates or tiles are cracked or missing, have them replaced so moisture can't get into your roof. If there are any gaps in your flashing have them dealt with before the hard winter takes hold.
Remember Your Gutters and Downpipes
Your gutters and downpipes shouldn't be ignored. They are responsible for proper drainage and they take the water from your roof and dispose of it correctly. Gutters can get clogged up with leaves in autumn so you need to clear these. While you're cleaning and clearing out your gutters, look out for any cracks or other problems and deal with them straight away.
Our roof maintenance tips should help you to ensure your roof is winter ready. If you need any further help or advice be sure to call the office where one of our expert roofers will be more than happy to help.